If all these conditions are respected, the presence of the cavity brings about indisputable advantages like the evaporation of water deposited in the masonry during construction, the constant elimination of water vapour from inside during winter, and the cooling down of the building's outer skin during summer due to the upward movement of air which develops within (and also due to the outer cladding screening solar adiation).
Lastly, the shaft of ventilated air helps to make the façade airtight thanks to the notable reduction in the difference of pressure between indoors and outdoors, owing to wind action.
Involucri in cotto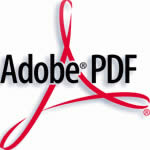 DOWNLOAD 21,6 Mb
Innovation in cotto cladding.